Intelligent receivables streamlining
Companies suffer from complicated customer landscapes, manual processes and fragmented data systems. These all add up to massive accounts receivable complexities, which directly impacts working capital. With process mining, companies can improve their free cash flow while reducing operating costs.
Apolix can improve your accounts receivable processes right off the bat through Celonis process mining. With our extremely broad experience in financial processes, we achieve impact right away.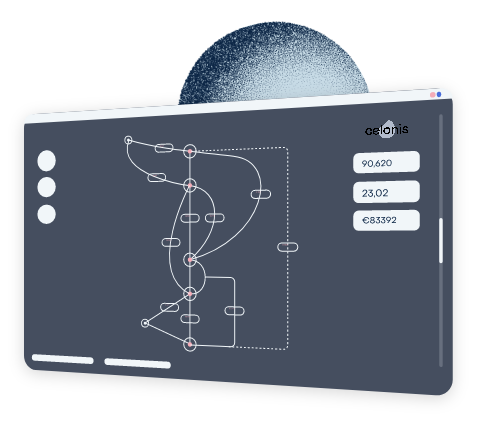 Challenges
A wide variety of accounts receivables use cases can help your company forward right away. Improving the on-time payment rate, increasing the touch-less collections, optimising the payment terms, and much more, are powerful starting points to improve your accounts receivables and optimise your working capital.
Apolix will help you with prioritising all these different use cases to be able to realise direct impact on your processes.
Our solution
1
Protect your revenue
Avoiding revenue leakage is key! All companies suffer from underpayments and uncollectible invoices: a problem that can be attacked right away with Process Mining.
2
Optimise your working capital
Through process mining, you can easily identify late billing, wrong payment terms, and unnecessary late payments.
3
Increase your labor productivity
Manual rework reduces the capacity of your accounts receivables team. With process mining, you can easily spot opportunities to improve your labor productivity right away.
4
Manage your risks and monitor your compliance
Through continuous monitoring of your processes with Celonis, you can detect fraud, maintain segregation of duties and execute internal controls.
Cases
Related resources to accounts receivable