Frictionless customer experience
Frictionless customer service departments use Process Mining to streamline communication and optimise their experience. Realise major cost savings through the accurate overview of all process steps and customer touch points. Detect if, where defects are and how it hinders your customer-focused process, including the precise impact on customer- and employee-experience. Apolix provides the insights to drive better outcomes for your customer service process. From reducing your response time to increasing direct resolution, improving knowledge-management and optimizing escalation-paths, Apolix boosts your customer services to the next level.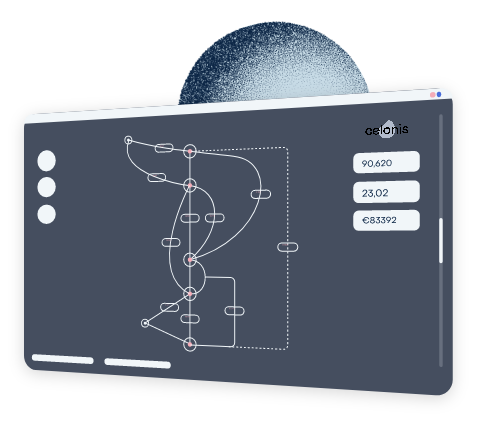 Challenges
Customer service is a major, cost intensive, operation with extreme complexity. Acquiring new customers cost up to 25 times as much as retaining existing clients, justifying investing in customer service. The inflexibility of ERP systems has led to complex IT-landscapes and workarounds. As a result, production steps are captured in various systems. This complexity leads to unexpected delays and malfunctions, making it challenging for organisations to create transparency in their process. In short, a lack of robustness makes reliable planning virtually impossible and significantly impacts profitability.
1
Customer journey analysis
By analysing the customer journey, organisations can identify pain points, bottlenecks, improvement areas. This can help organisations prioritize improvements that have the most significant impact on customer satisfaction.
2
Service level analysis
Process mining can help organisations analyse service level agreements (SLAs) and ensure that they are being met consistently. By monitoring SLAs, organisations can identify areas where improvements are needed and take action to improve performance.
3
Process automation
Process mining can help organisations identify manual tasks that can be automated to improve efficiency and reduce the likelihood of errors. By automating routine tasks, customer service agents can focus on more complex issues This can help improve response times and reduce customer wait times.
4
Real-time monitoring
By monitoring customer service operations in real-time, businesses can quickly identify and address issues as they arise. This can help improve the overall customer experience and reduce the number of complaints or negative reviews.
Curious to hear more? We gladly give you a free demo.