Process Mining Analysis – Feyenoord Rotterdam
In this article, we explore a non-business-related dataset to showcase the wide applicability of process mining. We take a look at the performance of Feyenoord Rotterdam, the biggest football club in Rotterdam, since 1956 in the Eredivisie. Using this data, we created a process explorer that reveals fascinating insights into Feyenoord's past performance. Read on to discover how we enriched our analysis by including contextual data, such as the weather and Feyenoord's opponents' rankings, and how Apolix can help you apply process mining to your organization.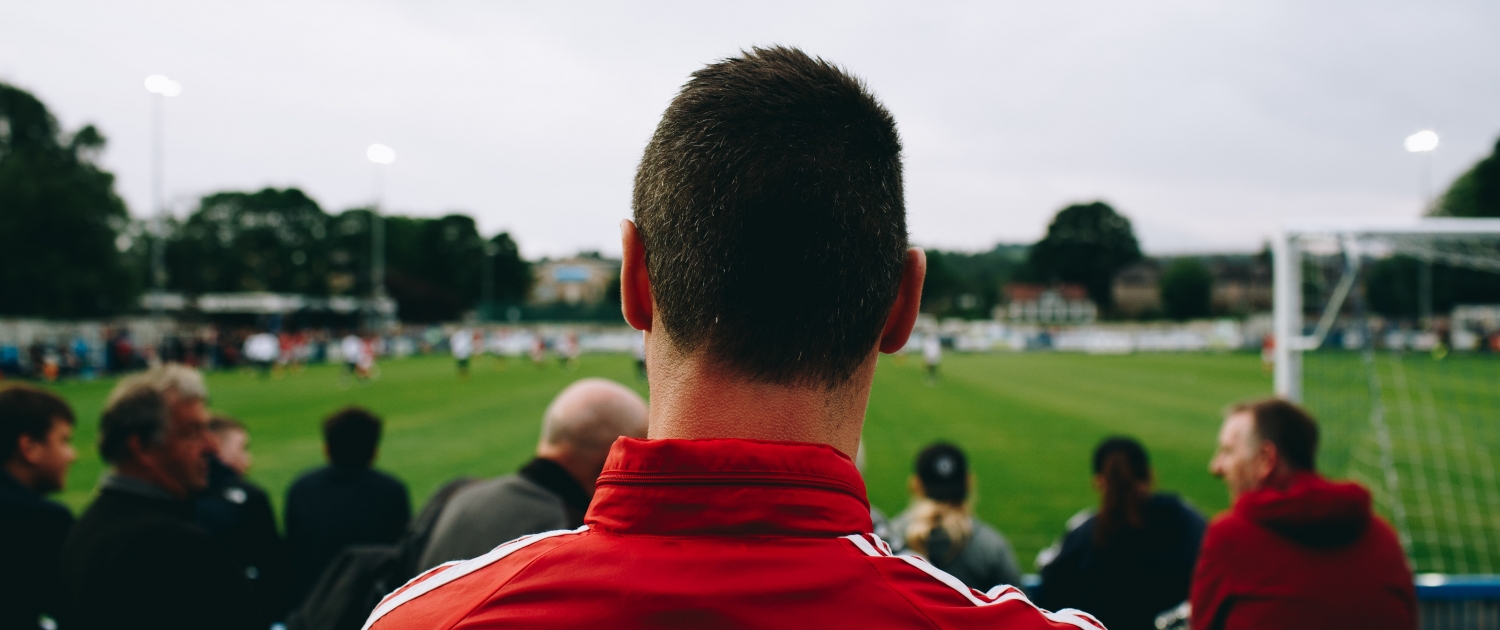 ---
Process mining can be applied to a wide variety of business processes. Finding an initial process to prove the value of process mining is extremely important and also challenging. Where does process mining add the most value to your business? It is important to target the business processes where most value can be added. Therefore, we ask this question in each sales cycle.
To develop this process mining business case, we sit down with the organisation to discuss the options. A general understanding of the possibilities process mining offers and the existing business processes is key to optimize processes. Therefore, we decided to take a non-business-related dataset to showcase the wide applicability of process mining. Apolix is a Rotterdam based process mining company and we wanted to analyse something close to our hearts. The biggest football club in Rotterdam: Feyenoord.
Feyenoord Analysis
In this analysis, we included every match played by Feyenoord Rotterdam in the Eredivisie since 1956. To meet the data requirements of process mining, we took each season as the case ID, the matchday as timestamp and the match result as an activity. With this data, we created a process explorer, which can be seen in the image below. This overview shows the paths the process takes through the three activities. According to the process explorer, Feyenoord Rotterdam starts and ends its season most often with a win, 45 and 18 times respectively. Moreover, Feyenoord Rotterdam wins the majority of its matches (1221), which occur mostly after a previous win (690). Furthermore, Feyenoord Rotterdam seems to fight hard after a loss or draw, as it is often followed up by a win.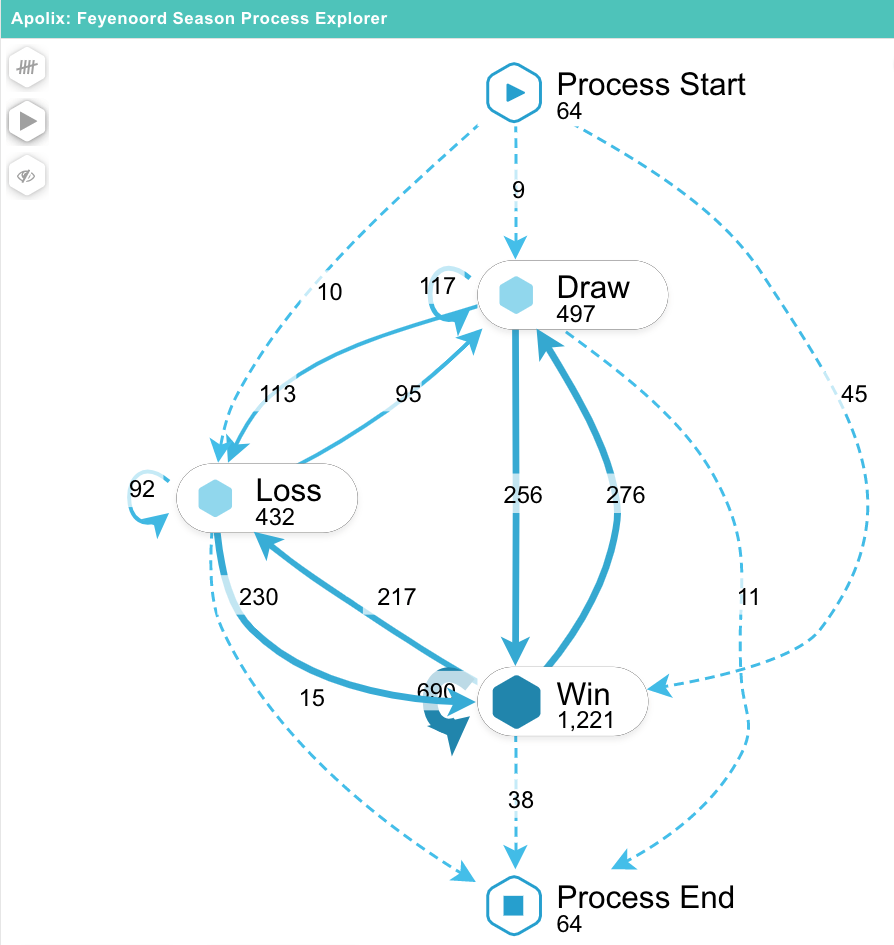 Further Analysis
In a process mining project, we don't stop here. There is additional contextual data available to enrich the analysis. The data we added includes Feyenoord's opponents, their ranking at the end of the season and the number of goals (against). Moreover, we included the weather on a given matchday in Rotterdam. This enables us to take different perspectives and gain more insights through filtering the data. Consequently, we can see that in 9 out of the 10 seasons Feyenoord Rotterdam won the Eredivisie, they won their opening match of that season. See our dashboard below, where we filtered the data on championship-winning seasons. In these seasons, Feyenoord Rotterdam has an average goal ratio of 2.79, won 78% of its home matches and won at least 20 out of the 34 matches.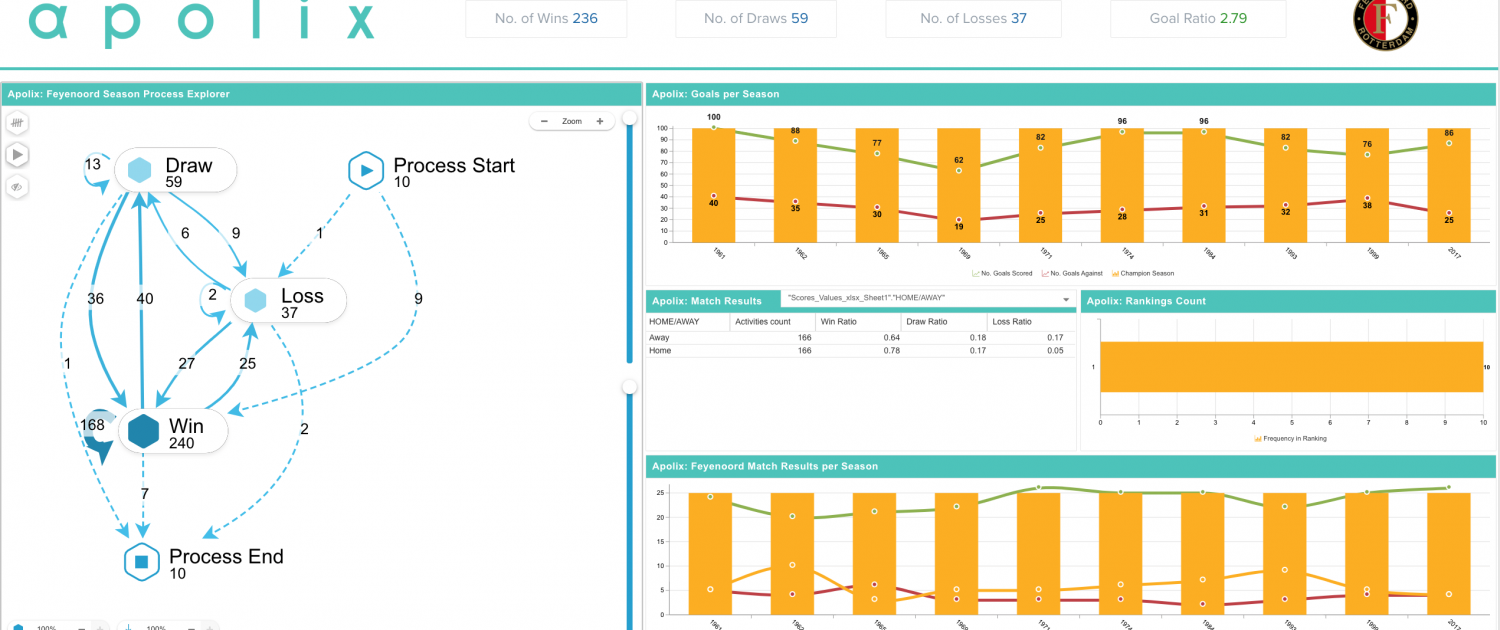 Looking at the weather conditions, the temperature during the majority of the matches has been between 0 and 20 degrees Celsius. While the win ratio between 0 and 20 degrees seems similar, Feyenoord Rotterdam has a higher win ratio when the temperature drops below 0 degrees. Even though the frequency is too low to draw a conclusion, Feyenoord Rotterdam did not face the weakest opponents in the competition during these matches.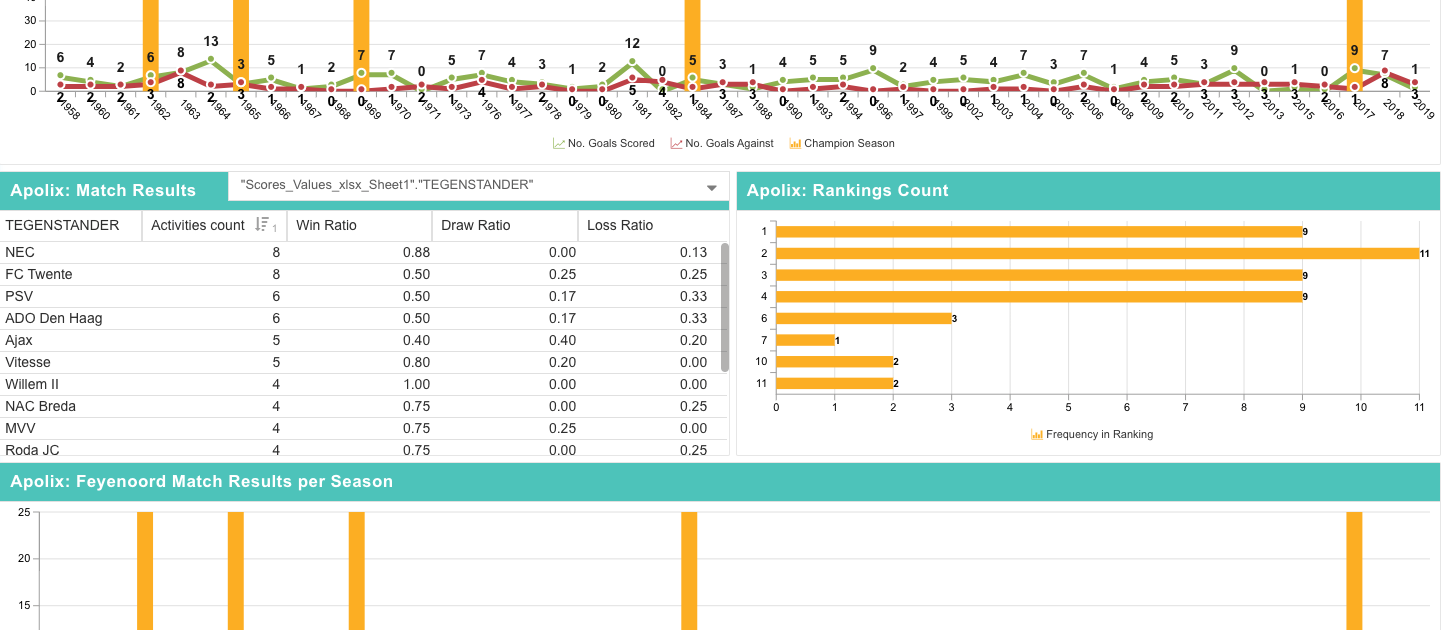 Process Mining with Apolix
This initial analysis shows interesting insights in Feyenoord Rotterdam's past performance. If you want to take a look yourself at this process mining dashboard with the analysis of Feyenoord Rotterdam, please click on the following link! CLICK.
Interested to see where process mining can add value to your organisation? Apolix is specialised in process mining, so do not hesitate to reach out! As specialists with a background in business, Apolix looks further than the data, the human aspect is also taken into account.
---