Process Mining for Mobility? This is what you need to know
Are you interested in gaining a better understanding of people's mobility habits and improving the transportation industry? Process Mining for Mobility is an area of interest worth exploring. With the help of digital processes and journey tracking apps, it's possible to collect data and visualize mobility patterns. In this article, we'll discuss how Process Mining can assist transportation authorities and traffic planners, as well as benefit individual passengers. Read on to discover the potential benefits of Process Mining in the context of new mobility.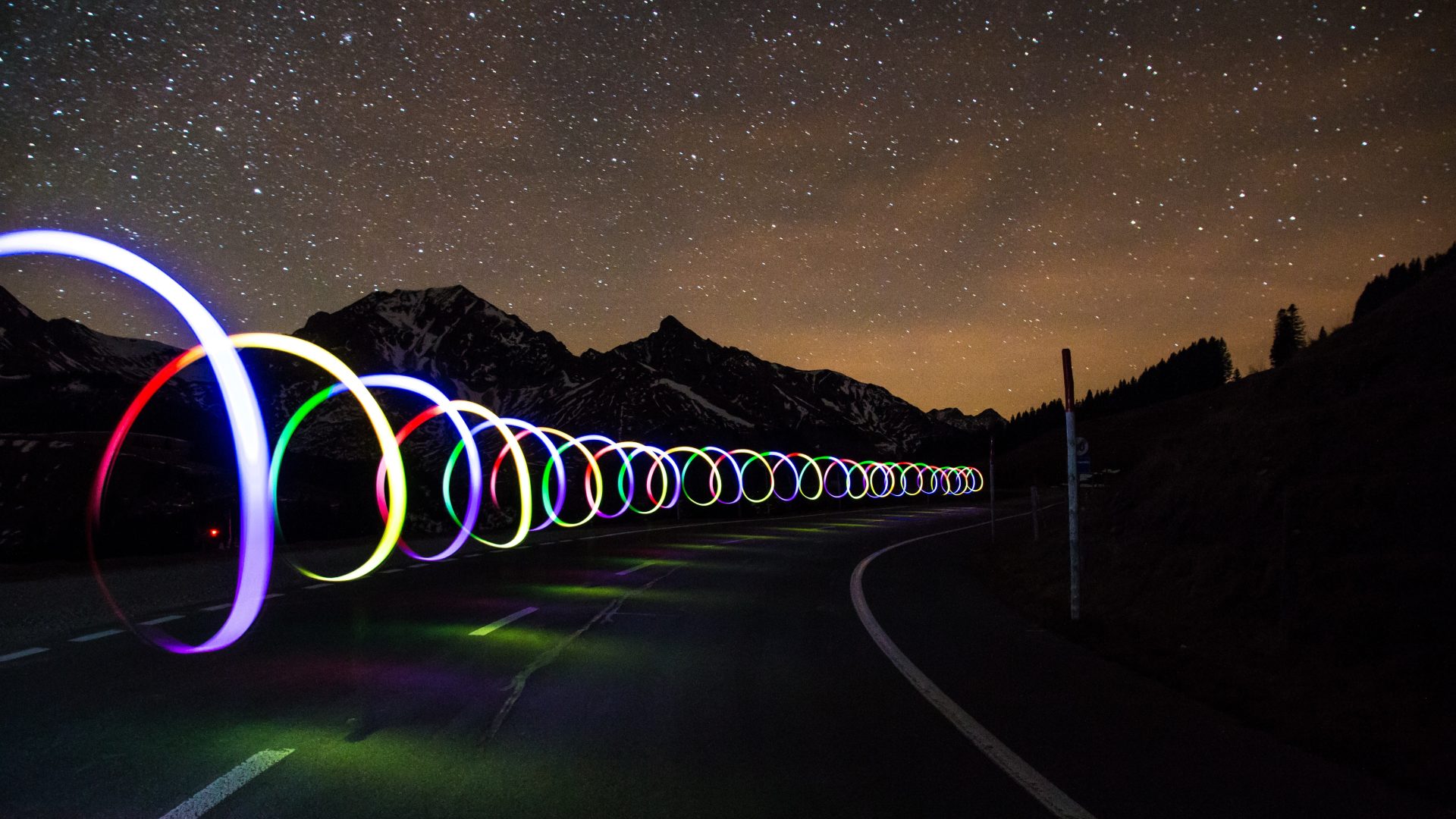 ---
Intro
An area of interest to look at is Process Mining for Mobility. Individual mobility behaviours are recorded continuously through various trigger points. These are mobile phones, wireless networking devices, and GPS appliances using various positioning methods. These mobility statistics are crucial for gaining a better understanding of people's mobility habits. Recent studies reveal that, despite differences in the mobility areas visited by individuals, human behaviours in mobility are very regular. This implies that most people follow a simple and repeatable pattern. With the help of Process Mining, it's possible to visualize and improve also the mobility sector!
How Can We Track Mobility
To build an event log for Process Mining, we need a CaseID, an activity name, and a timestamp. Digital processes such as eCommerce, online banking or automated logistics typically provide well-defined data to use for Process Mining. However, for the mobility sector, this is not the case. Travellers don't usually leave obvious digital footprints that a process miner could simply track.
We can distinguish two different ways to collect data for Process Mining.
Firstly, the collection of data is through Journey tracking apps. With the help of human interaction, these apps recognize the method of transportation and provide the most precise data. These apps leverage data from various phone sensors and interfaces, such as GPS data, WLAN connections and Bluetooth beacons. Depending on the location of these trigger points, determines the mode of transportation. In the case of automobiles, tracking is through acceleration and vibration. The issue with these apps is that they need active participation from travellers, limiting the data source but delivering highly accurate data.
Another less manual source of data could be the information generated by each smartphone during normal operations. Most commuters leave digital footprints by carrying a smartphone that changes cell towers as they move or connects to WiFi hotspots while on the road. With a large number of travellers, tracking data with this method could be sufficient and, if adequately anonymized, could be used in accordance with data privacy rules. The main challenge would be to convert this massive amount of data into event logs to use in Process Mining.
Process Mining in the Context of New Mobility
Process mining can assist transportation authorities and traffic planners in a variety of ways, including:
Determine the best combination of means to reach the destination.
Determine the best locations for parking spots
Improving routes for public transport
Companies in the transportation industry could find patterns and core causes for:
Likewise, individual passengers could keep track of their travels and benefit from features such as the occupancy rate alerts, which with the recent COVID-19 epidemic, could be a powerful tool to stop the spread. Another benefit could be the suggestions for routes based on various factors, including speed, safety, convenience, climate impact etcetera.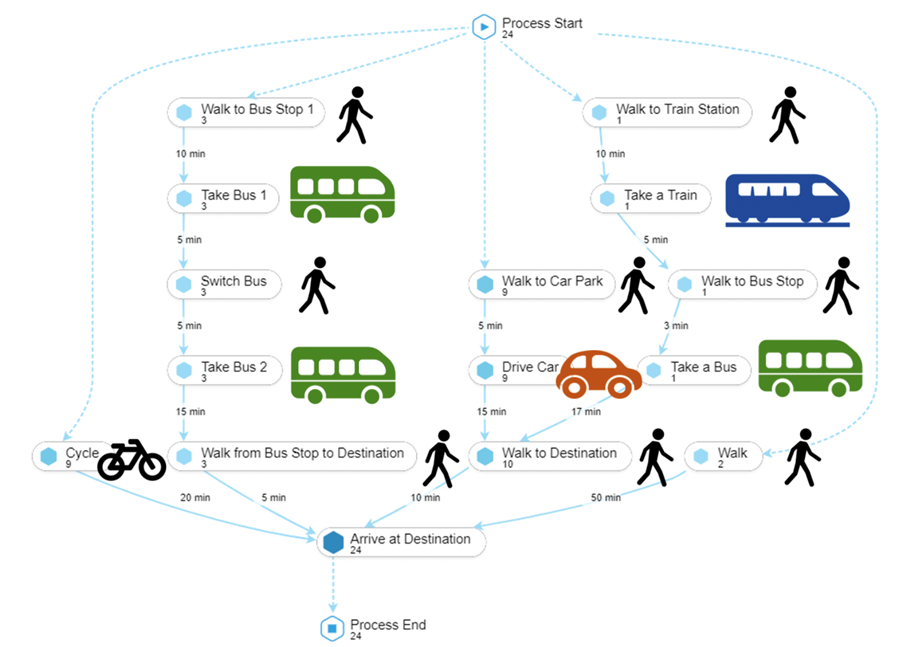 Credit Source : Mobility as a Service by Clemens Rath
Conclusion
As you can see, there are many ways in which Process Mining improves the mobility sector and applies to many different use cases.
If you'd like to know more about how Apolix can support your efforts in the mobility sector with Process Mining, do not hesitate to get in touch!
Interested in different use cases for Process Mining? Check out our Resource Library!
---