The Importance of Process Insights for Post-Migration to S/4HANA
Migrating to S/4HANA is quite an undertaking yet not much thought is given to the post-migration insights. Find out the importance of process insights post-migration to S/4HANA below.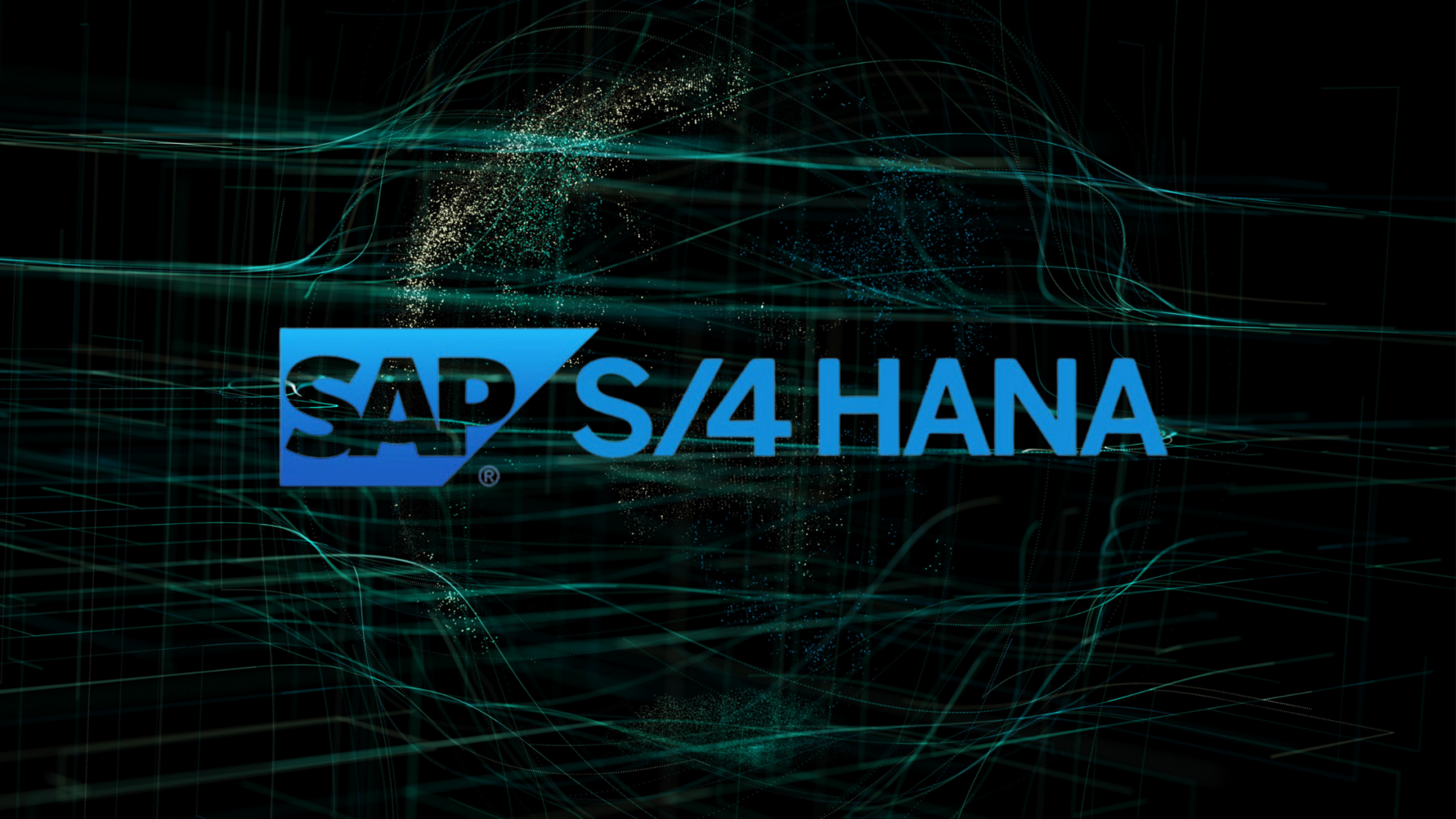 ---
Unquestionably, the migration to SAP S/4HANA represents a transformative leap for businesses. Thus, with support for SAP ECC R3 disappearing in the coming years, many companies are preparing for a migration to S4HANA. However, the journey does not end with the migration itself. Therefore, it is important for organisations to continuously improve and optimize processes that run through S/4HANA after a migration. In this article, we will delve into the reasons why companies are eager to gain insights into post-migration S/4HANA and how it can drive business success. So, why use process mining post-migration to S/4HANA? Find out below.
1. Process Optimization and Continuous Improvement
To begin with, Post-migration insights enable organizations to assess the effectiveness of their processes within the S/4HANA environment. By analyzing and evaluating these processes, businesses can identify areas for further optimization and continuous improvement. One of the most significant benefits of migration is that the processes are clean post-migration. Process mining can help support 'process hygiene' which entails that processes are monitored to ensure optimal efficiency and keeping it clean. Besides, process mining also supports streamlining workflows, eliminating bottlenecks, and fine-tuning configurations to maximize operational efficiency, productivity and user-adoption.
An example of this is that one of our customers was able to identify that for some order types, billing was not done properly. Insights into processes help organizations leverage the full capabilities of S/4HANA to drive ongoing process excellence. For example, we analyzed how SAP processes were used by employees and where they were not following the designed processes. Process mining then also finds why employees might use the system differently and highlights these observations.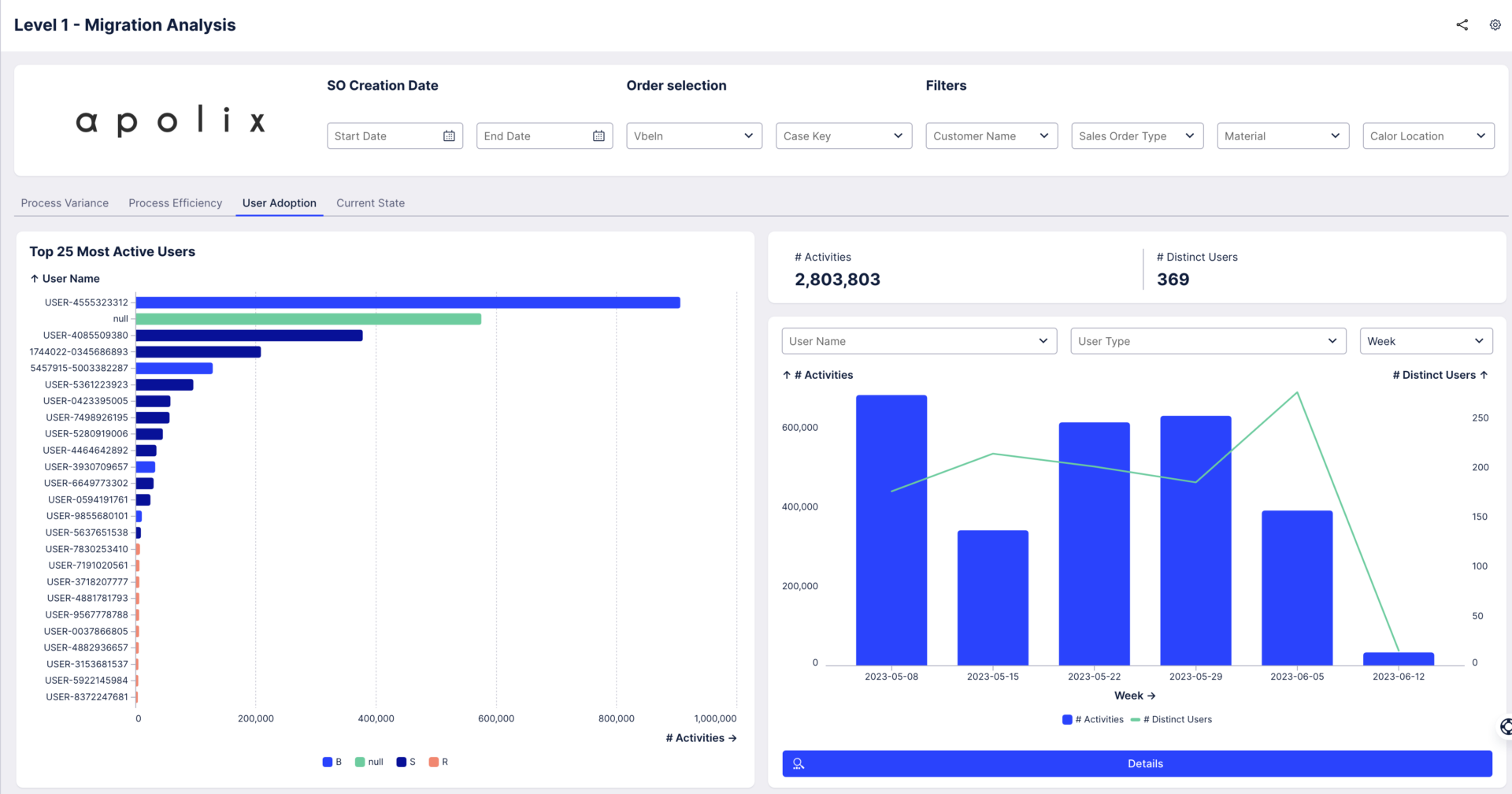 Randomized data
2. Real-Time Analytics and Reporting
S/4HANA uses in-memory computing to give organizations immediate access to important business insights through real-time analytics and reporting. Gaining insights into processes post-migration empowers businesses to design and configure real-time dashboards, reports, and analytics that align with their specific operational and strategic goals. By leveraging these capabilities, organizations can make informed decisions, monitor key performance indicators (KPIs), and proactively address business challenges in a timely manner.
Process mining can help you define the most important functionalities within the processes which can then contribute to defining process specific KPIs. These process specific KPIs can then be monitored, and the dashboards can show when a KPI differs from its targets. Process mining can then go beyond and show specific reasons and/or possible explanations why this might occur. Process mining goes beyond creating dashboards and dives deeper into the root of the problem as well as being an actionable tool when for example a KPI is exceeded.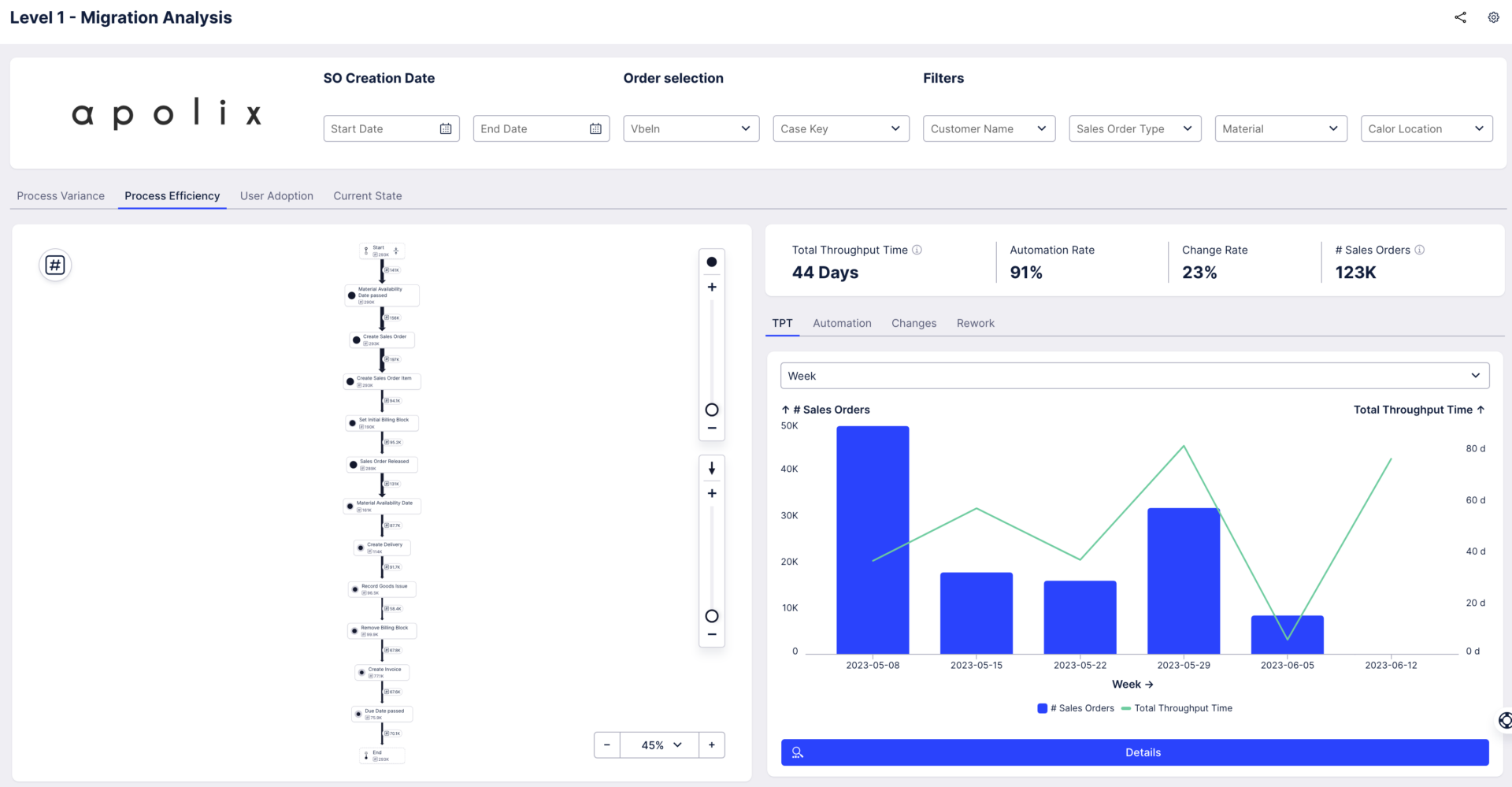 Randomized data
3. Data Governance and Management
Insights into processes post-migration allows businesses to evaluate their data governance practices and ensure that data is accurate, consistent, and compliant. This includes establishing data ownership, defining data quality standards, and implementing data maintenance processes. Effective data governance ensures reliable and trustworthy information for decision-making and enhances overall data-driven insights within the S/4HANA environment. Especially for Greenfield transformations it is of extreme importance that your data is consistent and compliant. Process mining can continually monitor if your Master Data Management is accurate and potential validations can be recognized. An example of such a validation is for example a mistake occurring in project expiry dates when the system is migrated.
4. Compliance and Risk Management
Insights into processes post-migration contribute to effective compliance and risk management strategies. By analyzing processes within the S/4HANA environment, you can identify potential compliance gaps and risks. This enables them to implement appropriate controls, establish audit trails, and ensure adherence to regulatory requirements. Proactively managing compliance and risks safeguards the organization's reputation, minimizes potential financial and legal implications, and promotes a culture of responsible and ethical business practices. An example of this is examining the use of badge jobs, where process mining can observe whether compliance regulations are met as well as analyzing when badge jobs should and should not be used.
Conclusion
Using process-mining for post-migration S/4HANA is instrumental in optimizing operations, driving continuous improvement, and achieving business objectives. By focusing on process optimization, data governance, real-time analytics, and compliance management, organizations can fully harness the potential of S/4HANA. These insights empower businesses to unlock operational efficiencies, make data-driven decisions, enhance user productivity, and mitigate risks. With a strong focus on process insights, Apolix is ready to support organizations to navigate the post-migration phase successfully and unlock the full potential of SAP S/4HANA.
Ready to unlock your process insights post-migration to S/4HANA? Get in touch!
---